Taco Poutine
A Mexican twist on a Canadian classic! Crispy shoe-string fries with taco-seasoned ground beef topped with nacho cheese sauce, diced tomato, red onion, and Black Diamond® Cheese Curds. So satisfying!
Ingredients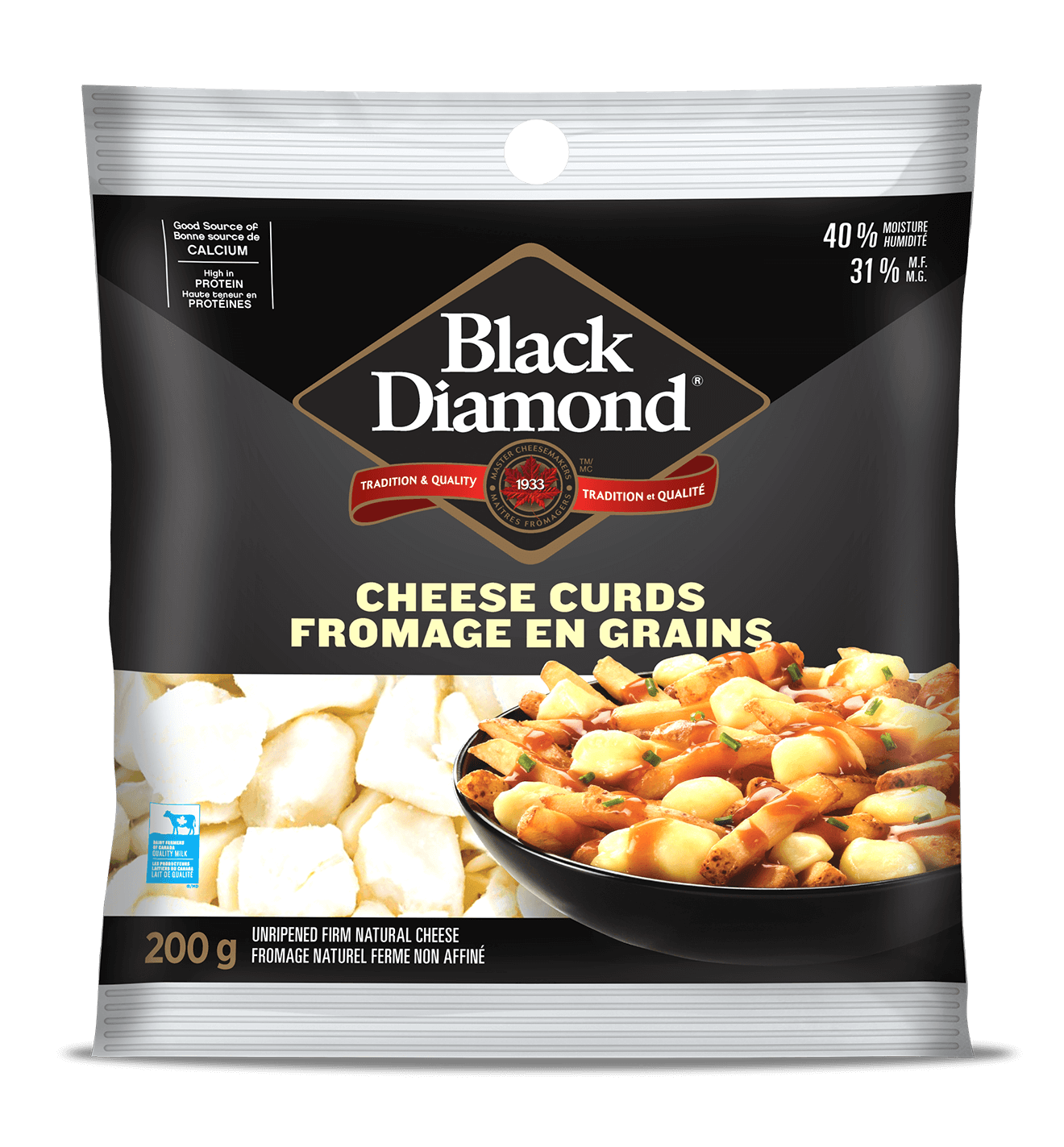 12 oz (300 g)
Black Diamond® Cheese Curds
1.5 lbs (680 g)
shoe-string french fries
1 lb (½ kg)
lean ground beef
water, as per taco package instructions
3 tbsp (45 mL)
vegetable oil
1 cup (250 mL)
nacho cheese sauce
4 tsp (20 mL)
green onions, chopped
½ cup (125 mL)
Beatrice® Sour Cream
Preparation
Heat oil in a skillet on medium-high heat and cook ground beef until there is no pink visible. Drain any excess fat from the skillet and add taco seasoning and water as per package directions. Stir until taco sauce mixture in the ground beef is thickened (approximately 3-5 minutes). Set aside.
Prepare french fries according to package directions and set aside.
Dice tomato and red onion and set aside. Chop green onion and set aside.
Heat up nacho cheese sauce.
Final assembly: divide fries evenly into 4 bowls. Top each of the bowls with ¼ of the ground beef mixture and Black Diamond® Cheese Curds. Then pour on nacho cheese sauce and top with diced tomato and red onion. Garnish with chopped green onions. Serve with salsa and Beatrice® Sour Cream.